25 Jul

Female Chinese Journalist Among Those Shortlisted for Pulitzer Prize

Posted at 12:00h

in

Press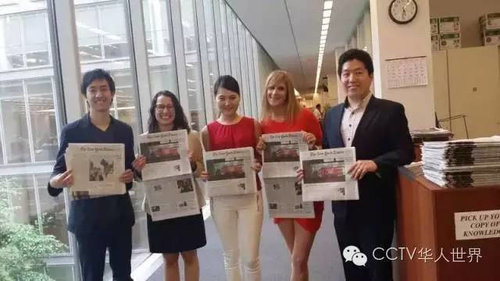 The result of the 2016 Pulitzer Prizes was announced in May. An article titled The High Price of Pretty Nails, written by a team working for the New York Times, which included Chinese journalist Liu Yuhan, was one of the nominated finalists in the Local Reporting category.
To conduct research for the report, Liu worked alongside four other members of a team led by Sarah Maslin Nir, and carried out a 13-month investigation into the dark side of the city's manicure industry.
Li and her colleagues visited nearly 100 nail salons in New York and interviewed over 100 manicurists, most of whom are Chinese migrants, or of Korean or Mexican decent.
They found many serious problems behind the beauty industry. Struggling at the bottom of society, manicurists are poorly paid and suffer from various physical problems caused by long-term exposure to excessive chemicals. In addition, some employers dock their wages and even inflict them with physical punishments.
On May 7, 2015, a 6,000-word story filed by Liu's team was published on the front page of The New York Times which attracted attention around the U.S. and brought about huge change to the industry.
After the report was published, New York set up a special team of 500 people to investigate illegal behavior inside the business.
Liu said during an interview that a manicurist of Chinese origin once told her gratefully that their hourly payment has been raised from U.S.$ 4 to U.S.$ 7 due to their report.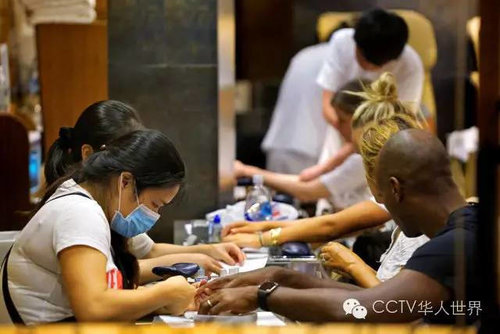 Female Chinese Journalist Among Those Shortlisted for Pulitzer Prize
The photo shows a manicurist of Asian decent. [CCTV]
(Source: tv.cntv.cn/Translated and edited by Women of China)